WE REPAIR SMARTPHONES AND TABLETS IN THE SHORTEST POSSIBLE TIME. TYPICALLY 30MINUTES OR LESS. WE THE BEST GUARANTEE IN THE BUSINESS.
Fix iPhone, iPad, Galaxy, Note, LG Cracked Screen
Even though smartphone usage is ever increasing, it can still be a challenge to find a reputable place for iPhone repair and other smartphone repair solutions. It's hard to imagine being without devices that we have become accustomed to using every single day. So what do you do when yours fails?
The best repair and service center for any cell phone/tablet!
We have technicians who can handle maintenance, troubleshooting and repairs for even the most recent devices. From screen replacement, data recovery, LCD repair and hardware repair to battery repair, water damage repair, digitizer replacement and software upgrades, we offer everything that you need. Broken iPhone 6? We'll fix it. Cracked Samsung Galaxy screen? We'll replace it.
SOFTWARE REPAIR
When possible, repair technicians protect the computer user's data and settings, so that, after repair, the user will not have lost any data and can fully use the device with little interruption.
Addressing the issue, the technician could take action as minor as adjusting one or several settings or preferences, but could also apply more involved techniques like installing, uninstalling, or reinstalling various software packages.[/vc_column_text][/vc_column][vc_column width="1/2″][vc_column_text]If you come to us with a cracked screen that can easily be fixed rather than replaced, we'll do that. Our job isn't to get as much money as possible out of you for repairs you don't really need; we just want to make sure you get a service that benefits you. If you just need LED panel replacement, we'll do that. If a new layer of glass is needed rather than LCD replacement and that's a possibility, you'll obtain that with us.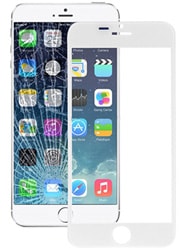 Devices we fix include: iPhone 3GS, 4, 4S, 5, 5c, 5s, 6, 6 Plus, Samsung Galaxy S2, S3, S4, S5, S6, S6 Edge, Note2, 3, 4, Note Edge, iPad Air 2, iPad mini 3, iPad mini 2, iPad 4, mini, iPad 3, iPad 2, Retina Display and more.
From iPhone 6 Plus models (A1522, A1524 and A1593) to the latest Samsung Galaxy S6 models (SM-G920F, SM-G920I, SM-G920T, SM-G925F (Edge), SM-G925I (Edge) and everything in between, we have your device covered.